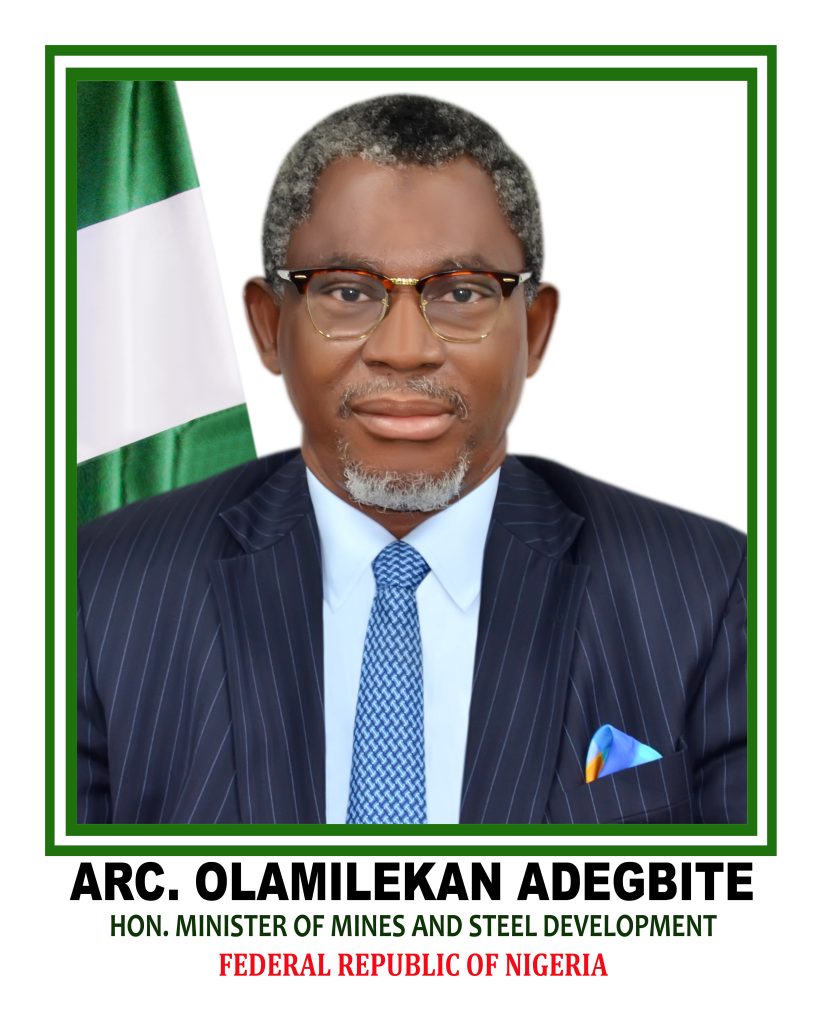 Arc. Olamilekan Adegbite has over 35 years' experience in architecture and construction. He holds a Bachelor of Environmental Studies (B.E.S. Arch) and a Master of Environmental Design (M.E.D. Arch) from the School of Architecture, University of Lagos. He also earned a Master of Science in Construction Management (M.Sc. Constr. Mgt) from the same university. His career started from Projectscope Nigeria Limited, a 'design and build' company, where as a junior architect he was entrusted with the supervision of a two-storey building to house the operations of a bank. From there, he went on to join Modulor Group Architects, a consulting firm of architects and planners, where he was responsible for the design, planning, coordination, supervision and management of so many projects, the most notable being the 30-storey headquarter building for Union Bank Plc on the Marina, Lagos. Olamilekan founded Lekan Adegbite Associates, a consulting firm where he was the Head; and Adkon Limited, a 'design and build' company of which he was the Chief Executive Officer. He also served as Commissioner for Works and Infrastructure in Ogun State from 2011 to 2019. While serving as the Ogun State Commissioner for Works & Infrastructure, he played a key role in the construction of roads, flyover bridges, and other infrastructural development projects in the State. The professional competence he exhibited during the period of his service as a Commissioner in Ogun State contributed immensely to the rising profile of the State. Ogun State has now become an investment hub in Nigeria, owing to the massive infrastructural projects embarked upon across the nooks and crannies of the State.
Senator Gbemisola Ruqayyah Saraki became an inspiring symbol of women and youth participation in active political leadership when she was elected first into Nigeria's National Assembly in 1999. She was not only the youngest female legislator but arguably, her compelling but brilliant disposition, her experiences in private sector and her abiding passion for her nation were instructive in defining her brand of politics, which has always been anchored on People, Possibility, Patriotism and Prosperity.
In her 30s when elected as a Federal Legislator, she represented a fulfillment of the cardinal yearning for a true gender equality in the then nascent Nigerian democratic experiment. She was brilliant and incisive in her legislative contributions and equally fierce in the defense of the Constitutions that she took an oath to uphold. Thus, many observers of Nigerian politics were not surprised when she emerged as the highest female sponsor of Legislative Bills at the National Assembly, where she was from 1999 to 2011.
As a distinguished senator, Senator Gbemi Saraki exemplarily chaired the important Senate Committee on Marine Transport, amongst several other Committees of the National Assembly. The Senate Committee on Marine Transport was crucial to designing legislative policies and interventions that opened economic opportunities as well as widened the growth of port reforms and international trade of the nation's economy.
Rising from the private sector, Senator Gbemi Saraki has an extensive background in the banking- and mining sector of the economy. These background experiences are key leverages of her strategic insights into the mining sector, where her in-depth understanding of the banking functions plays a key role in driving strategic policies of revamping mining as a major contributor to our national development.
Arguably, many Nigerians would never forget her heroic stance on the floor of the Senate when she gave a landmark speech against the unconstitutional attempt at tenure elongation of the Nigerian President in 2007. As a further evidence of her uncompromising political courage and outstanding vision, she contested for the governorship seat of her home state, Kwara, in 2011. Till date, she remains one of the most outstanding female political leaders that braved all odds to contest for governorship in Nigeria. And in her peculiar tradition of breaking gender barriers, Senator Gbemi Saraki was appointed as the first female Pro-Chancellor of Federal University Otuoke, Bayelsa State in the Niger-Delta region of Nigerian in 2016.
All through her political career, Senator Gbemi Saraki has always stood for the empowerment of ordinary Nigerians through enriching leadership, delivering governance and democratizing humanity. She is a heroine and has been in the forefront of gender equality in political leadership by opening doors for more female and youth participation through her grassroots political network across the country,
Senator Gbemi Saraki is not only a True Patriot, but also very passionate about education, scholarships and vocational empowerment for her people as well as pushing the envelope of government interventions in the people's progress and prosperity. These are attributes that uniquely define her political brand both in her home state, Kwara as well as across Nigeria.
In 2019, Senator Gbemi Saraki was appointed the Honorable Minister of State, Transportation, where she was saddled with the responsibility for developing the road and marine transport sub-sector. This was her mandate until her redeployment in July, 2022 to the Ministry of Mines and Steel Development as the Honorable Minister of State. The Ministry, under the inspiring leadership of the Honorable Minister, Architect Olamilekan Adegbite, is responsible for transforming the critical development of mineral resources as well as recalibrating the roadmap of the mines and steel sector of the nation's economy in order to facilitate and fast-track the strategic template of a sustainable economic growth and national productivity.
The redeployment of the Honorable Minister of State from the transportation sector is a clear demonstration of her impeccable administrative and leadership skills at the executive arm as well as a distinctive understanding of the legislative arm of government toward delivering excellence. Diligently, she has upheld the integrity and intellectual competence as major prerequisites of meeting the expectations of the President Muhammadu Buhari-led administration and powering the expectations of her office in particular and the nation in general.