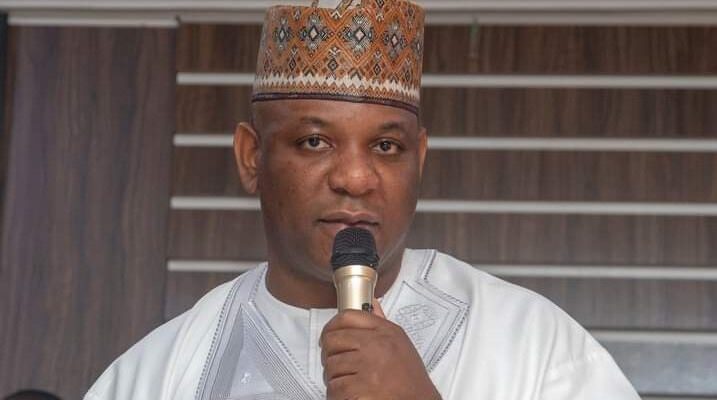 In a bid to invigorate economic growth and create massive employment opportunities, the Federal Government has embarked on a transformative mission aimed at harnessing the immense potential of the nation's steel sector.
At a recent meeting with heads of agencies and departments in the Ministry of Steel Development, the Honourable Minister of Steel Development, Prince Shuaibu Abubakar Audu, underlined the remarkable prospects embedded in the steel sector.
While addressing the gathering, Prince Shuaibu Abubakar Audu expressed his confidence in the steel sector's capability to usher in a new era of economic prosperity. He said: "Nigeria's abundant mineral resources hold the key to reshaping the nation's economic landscape, extending the benefits of democracy to every Nigerian. By tapping into the latent potential of the steel sector and channeling it into lucrative ventures, we can ensure that the dividends of democracy reach every citizen."
Buttressing his submission, the Minister emphasized that the steel sector stands as a pivotal pillar of Nigeria's industrial growth, carrying the potential to provide substantial job opportunities for the nation's youth. To realize this vision, the government, he noted, is fully dedicated to implementing an extensive array of measures designed to attract reputable international investors. These efforts will be bolstered by an array of favorable incentives, including streamlined business procedures.
Reaffirming the commitment of President Bola Ahmed Tinubu's administration, Prince Shuaibu Abubakar Audu asserted that every Nigerian deserves to partake in the benefits that democracy brings. He underscored that a core tenet of democracy is its ability to uplift individual needs and aspirations.
As such, the government, according to the Minister, is steadfastly focused on cultivating an environment conducive to ensuring these advantages.
Furthermore, the Minister stated that in the pursuit of attracting investments, the Federal Government remains resolute in its mission to fuel economic growth and empower its citizens through the potential of the steel sector. By fostering strategic alliances, facilitating investment inflow, and cultivating a business-friendly atmosphere, the government envisions a future marked by prosperity, progress, and collective advancement.
As Nigeria positions itself to take a leading role in the global steel market, the transformative journey is poised to reshape the nation's economic trajectory, ensuring that the benefits of democracy are tangible and accessible to all, the Minister further affirmed.