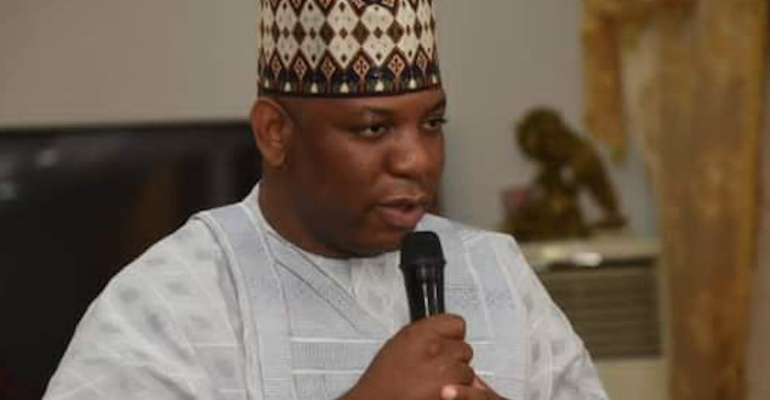 The Federal Government through the newly created  Ministry of Steel Development has taken significant steps towards rejuvenating the nation's steel sector by announcing comprehensive insurance coverage for all ongoing steel projects within the country.
The Hon. Minister of Steel Development, Prince Shuaibu Abubakar Audu made this declaration during a crucial meeting with key agencies under the Ministry. These are namely- Ajaokuta Steel Company Limited; National Iron -Ore Mining Company, Itakpe;  National Steel Raw Materials Exploration Agency;  Metallurgical Training Institute and  National Metallurgical Development Center, Jos.
During the interface with the DGs of Agencies, Prince Audu explained that the deliberate policy of the present administration to introduce insurance coverage for steel projects is a critical step to mitigate the risks and uncertainties inherent in large-scale developmental endeavors.
The Hon. Minister further stated that by providing this insurance coverage, the government aims to foster an environment that is conducive to attracting investments into the steel sector, securing financing, and expediting the successful completion of various steel-related initiatives across the country.
To this end, Prince Audu noted that to ensure a structured successful implementation of this policy, the Ministry would outline a comprehensive two-year activation plan- adding, that the strategic plan is designed to catalyze the revival of all steel-associated interventions: Which underscored a steadfast commitment to achieving tangible progress within s stipulated timeframe.
Continuing, the Hon. Minister for Steel Development affirmed that the journey towards revitalizing the steel sector is beyond insurance coverage. He said: " The government has devised a comprehensive overhauling strategy to tackle the multi-faceted challenges impeding the sector's growth. Central to this strategy is the optimization of skilled labor and enhancing security measures to ensure a safe and productive working atmosphere".
While citing other indices for solutions, Prince Audu listed them to include- the rehabilitation of the rail infrastructure connecting the Itakpe and Ajaokuta Steel Complexes, a functioning rail network for the transportation of raw materials and finished products. This, the Hon. Minister noted, has the potential to significantly boost the operational efficiency of these complexes, thereby positively influencing the entire street value chain.