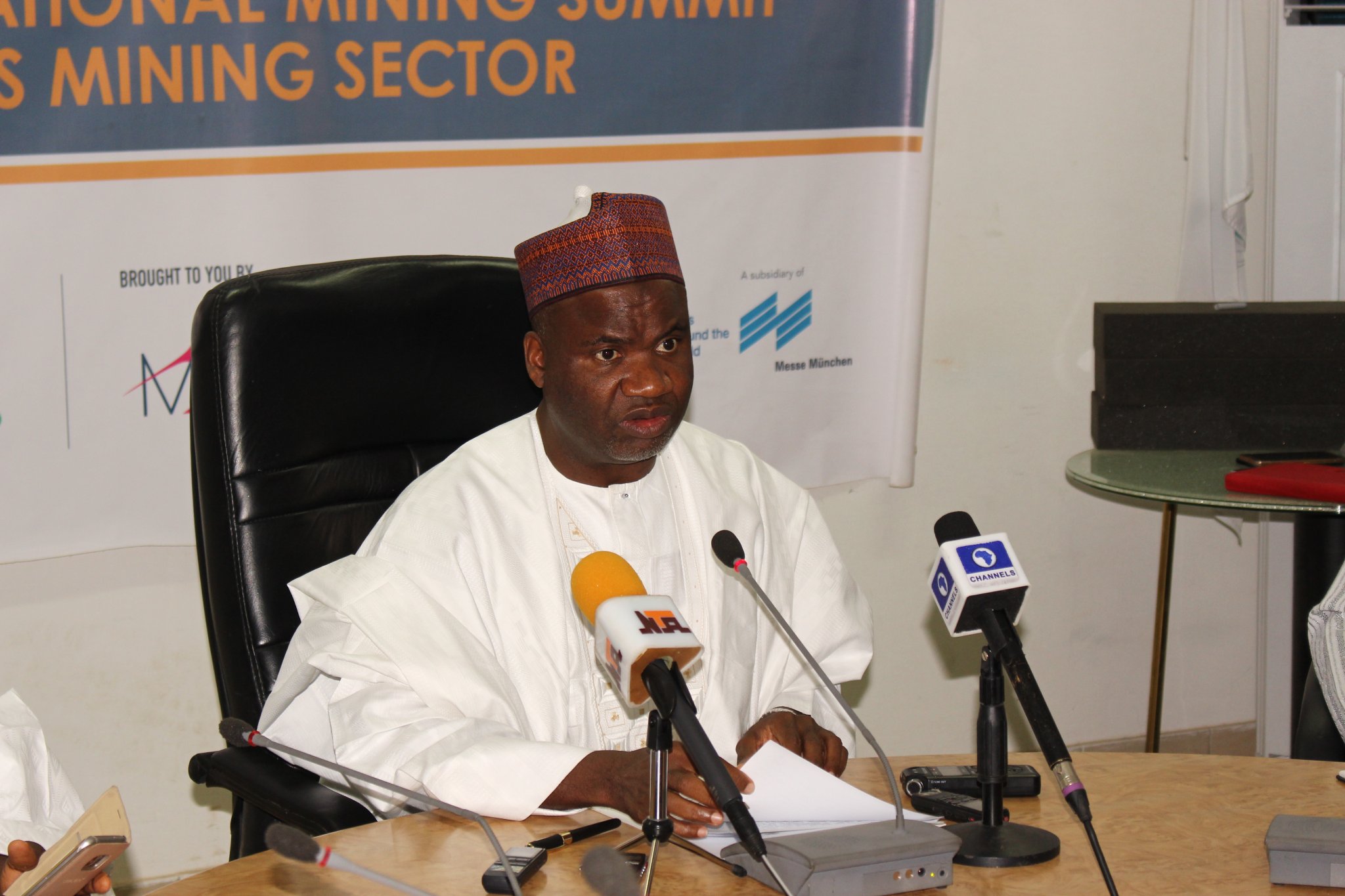 As part of efforts to curb the lingering problem of illegal mining in Nigeria, which the country is said to be losing $500million from, the federal government has hinted that efforts are ongoing to partner with China, South Africa and other mining countries to resolve the issue.
In an exclusive chat with LEADERSHIP, the Minister of State for Mines and Steel Development, Abubakar Bawa Bwari said Nigeria is in talks with these countries to establish bankable data.
He noted that it was difficult for Nigeria to have bankable data of its minerals because it is very costly to go into it as it requires modern technology. Although he said it is difficult to arrive at a specific figure of what the nation is losing to the problem of illegal mining, he agreed that the nation is losing billions of dollars to the activities of illegal miners.
He said: "While it is difficult to state exactly how much the economy is losing as a result of the absence of bankable data, with the little information we have we are talking in billions of dollars".
He noted that it was difficult for Nigeria to have bankable data of its minerals because "it is very costly to go into as it requires Modern technology. On the issue of bankable data, we cannot say we have that kind of data, we do not have enough that can really attract the kind of investment that will place Nigeria as a mining nation. Right now what we have are only indicative, but not enough"
Responding on why the issue of illegal mining has persisted despite efforts to curb the menace, the Minister blamed it on poverty, the desire to cut corners, refusal to play by set down rules and the impunity to avoid paying royalties and taxes.
He however stated that some illegal miners operated legally. "Some of them have exploration licenses but instead of just exploring, when they find some deposits, they go into mining activities. So some illegal mining activities are by those who own licenses but go beyond exploration by delving into mining.''
The Minister also revealed that in spite of the activities of illegal miners across the nation, records by the National Bureau of Statistics (NBS) the Mineral and Mining Sector grew to 7% in the recession. He maintained that with government continued intervention, activities where gradually shifting into mining.
Meanwhile, the Minister of Mines and Steel Development, Dr Kayode Fayemi, while commenting on illegal mining on his tour of mining sites in Kaduna state said illegal mining is a source of concern for the government.
"We are also working with states in providing the technical and financial support so that they can enter the main stream of mining rather than operating illegally. But the duty we owe to our people is to also enlighten them on the need to engage in formal and organised mining practice. These middlemen have often encouraged these illegal miners to escalate dangerous minerals that could be injurious to their health,'' he said.
Also speaking, country director, Global Rights Nigeria, Abiodun Baiyewu said illegal mining continues to persist in Nigeria because we fail to regulate effectively and to invest in regulating.
Speaking on what the economy is losing as a result, she said, ''we need to do a research on it, but I do know that we lose about $500million annually to unregulated gold mining in Nigeria. If you look at the NEITI Report most of the revenue coming to government is from limestone. Meanwhile $500m dollars of gold leaves the country every year because you fail to regulate. That $500m is sufficient to stabilise that regulation as an Initial fund to save you that for subsequent years if you are willing to make that investment.